ReturnGO Support is always available to help with any inquiries you have about setting up your return policy, return portal, or optimizing your return process. ReturnGO is committed to providing an excellent customer experience.
Support Contact Channels
If you have any inquiries or issues, you can reach ReturnGO Support via email or live chat.
Email
Send an email to support@returngo.ai and we will get back to you as soon as possible.
Live Chat
To reach us on live chat:
1. Log in to your ReturnGO account.
2. Click on the chat icon in the bottom right corner of the page.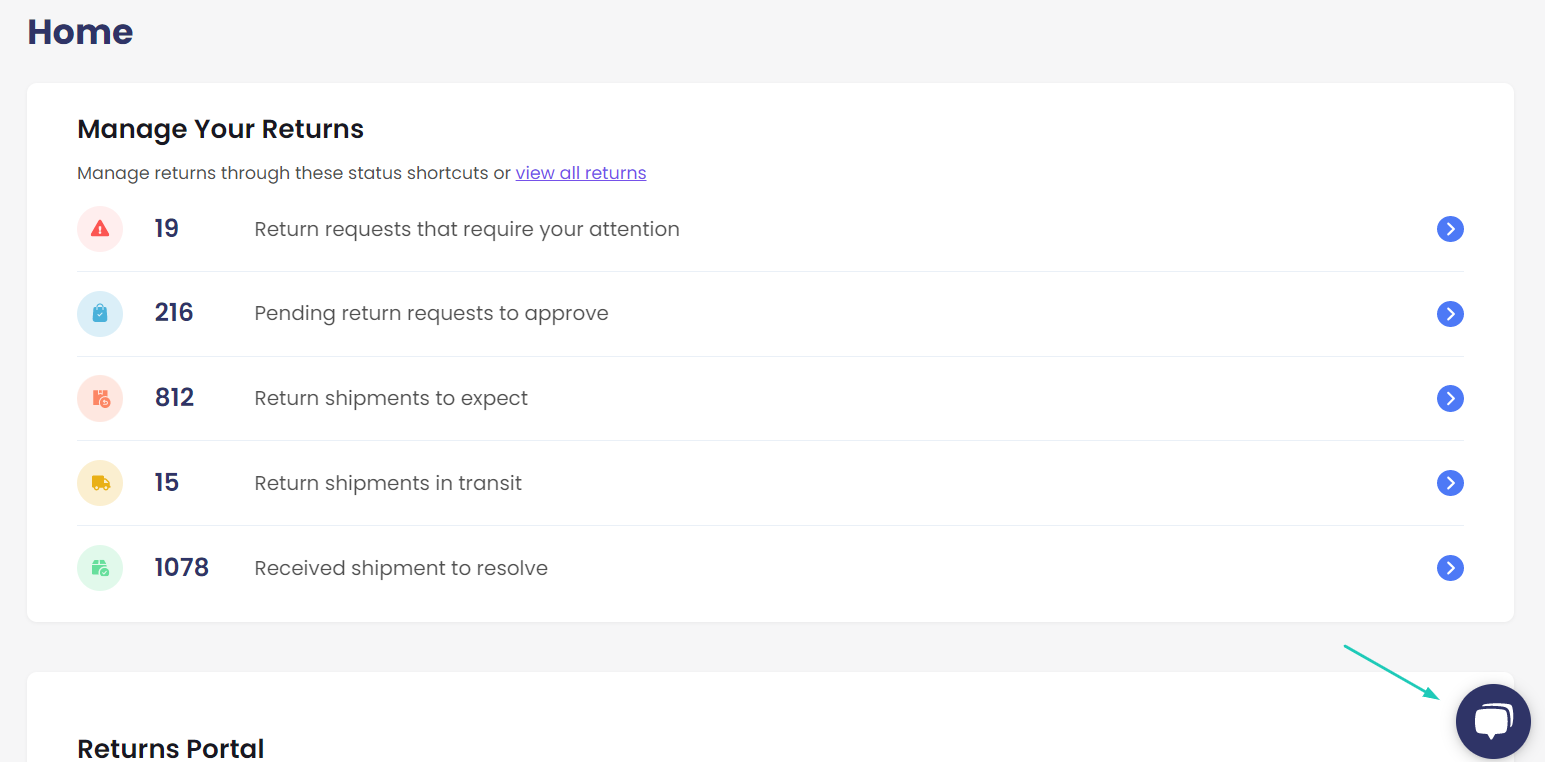 3. Once it opens, enter your questions or concerns in the live chat.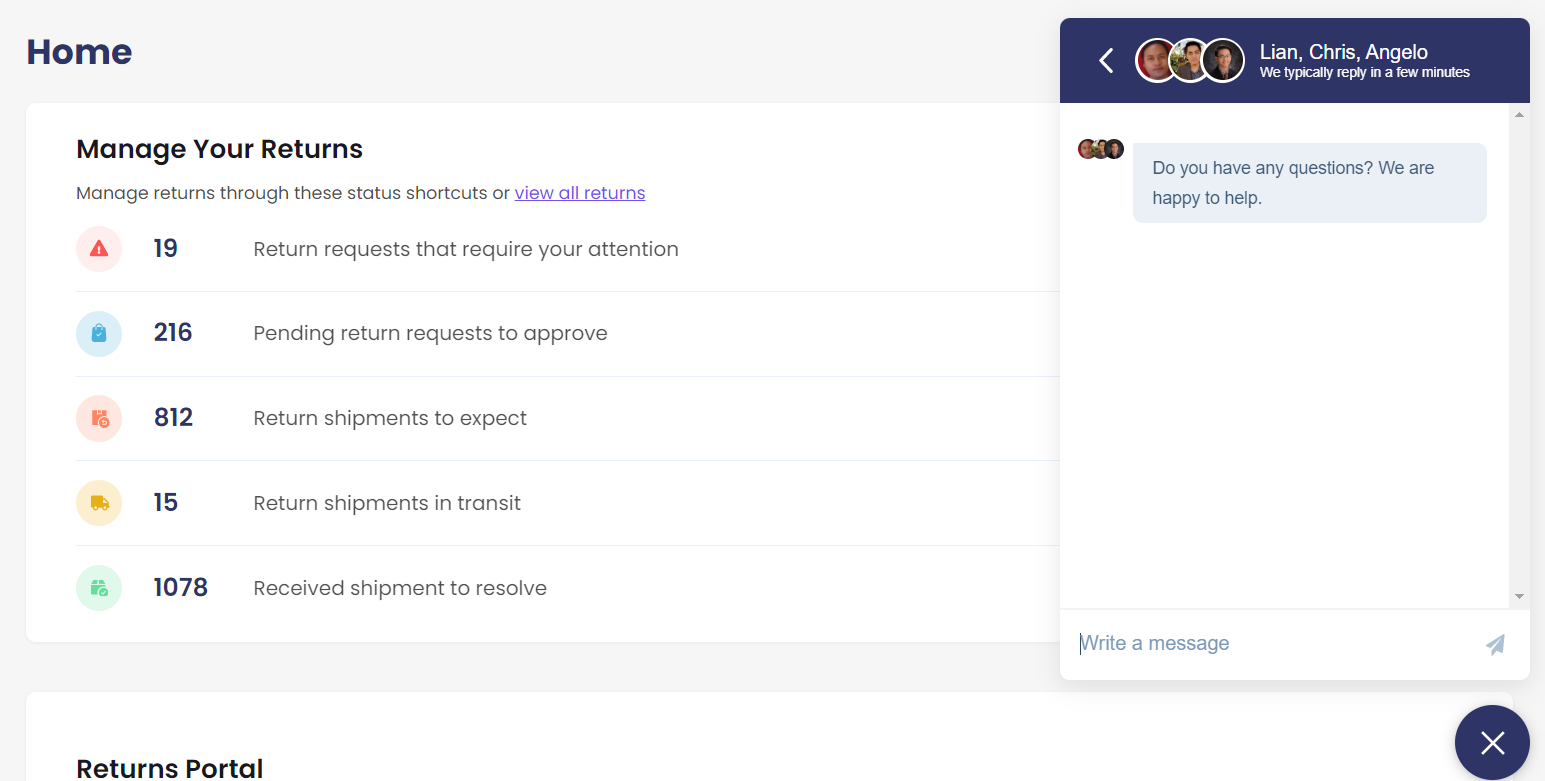 Availability
ReturnGO Support is available Mondays to Fridays around-the-clock, with limited availability during the weekends.
Knowledge Base
If you would like to read about a topic related to your question or issue, you can find answers in our Knowledge Base that might help (that's where you are right now).
If you can't find an article to help with your problem, let us know through our support channels.