ReturnGO might request permission updates for specific features or add-ons that require additional access to certain aspects of your store's data.
You will be prompted to approve permission changes in relevant situations, ensuring a seamless and personalized returns management experience.
Permissions to Approve
Here are the cases in which you may be asked to approve permission changes:
1. New Capabilities for Existing Features
Occasionally, we introduce enhancements to existing features within ReturnGO that require additional permissions. When this happens, you will be prompted to update your permissions to ensure seamless functionality and access to the enhanced capabilities.
2. Adding a New Feature or Plan
If you choose to expand your ReturnGO plan by adding an add-on or upgrading to a different plan, you may be required to approve new permissions after enabling the new feature or plan, to ensure that the newly added features can be seamlessly integrated into your ReturnGO experience.
How to Approve New App Permissions
When additional permissions are required, you will notice a button labeled APPROVE PERMISSIONS at the top of your dashboard screen.

2. Click on the APPROVE PERMISSIONS button. This action will redirect you to your Shopify admin page.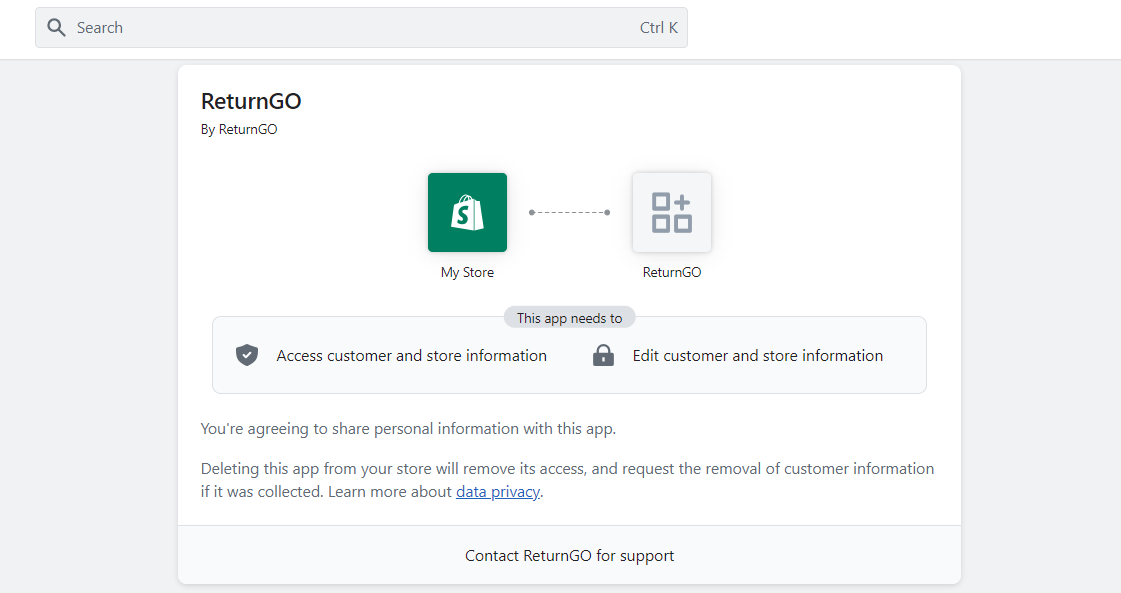 3. On the Shopify admin page, you will be able to view the updated permissions requested by ReturnGO.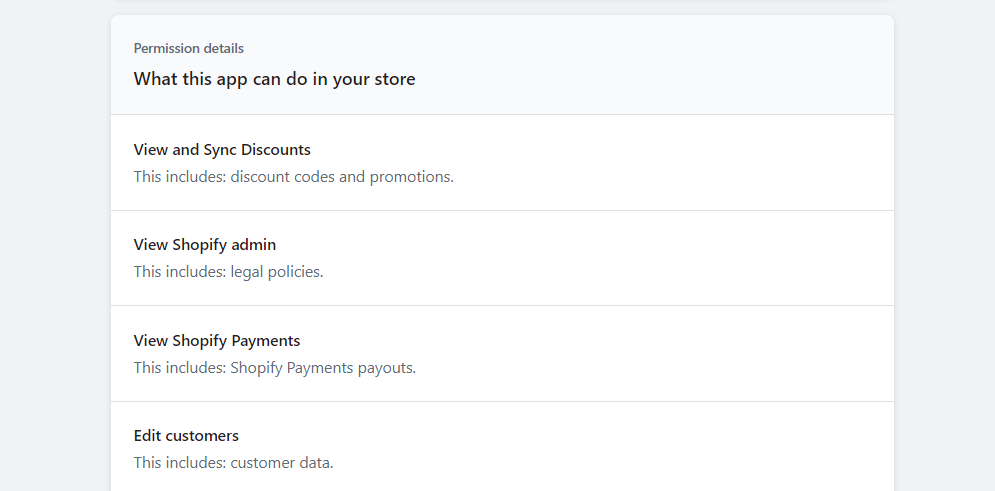 4. Click on UPDATE APP to approve the necessary permissions.
5. Once you have approved the permissions, the updates will be applied to your account.
Note: We understand that granting permissions can be a sensitive matter, and we want to assure you that ReturnGO respects the privacy and security of your store's data.
We only request permissions that are necessary for the proper functioning of our features and services.