ReturnGO integrates with Peoplevox to help you receive and process returned products efficiently.
Peoplevox is a warehouse management system that helps you sync restocking, receiving of packages, and available inventory levels with your ReturnGO account and online store.
Capabilities
The Peoplevox-ReturnGO integration supports:
Reporting of returned item inspection results from Peoplevox back to ReturnGO.
Requirements
To link your Peoplevox account to ReturnGO, you will need:
Peoplevox username
Peoplevox password
Customer code
Linking your Peoplevox Account to ReturnGO
To link your Peoplevox account to ReturnGO:
Click on +ADD PRODUCT OR SERVICE.
Choose Peoplevox from the drop-down list.
Click on the check mark.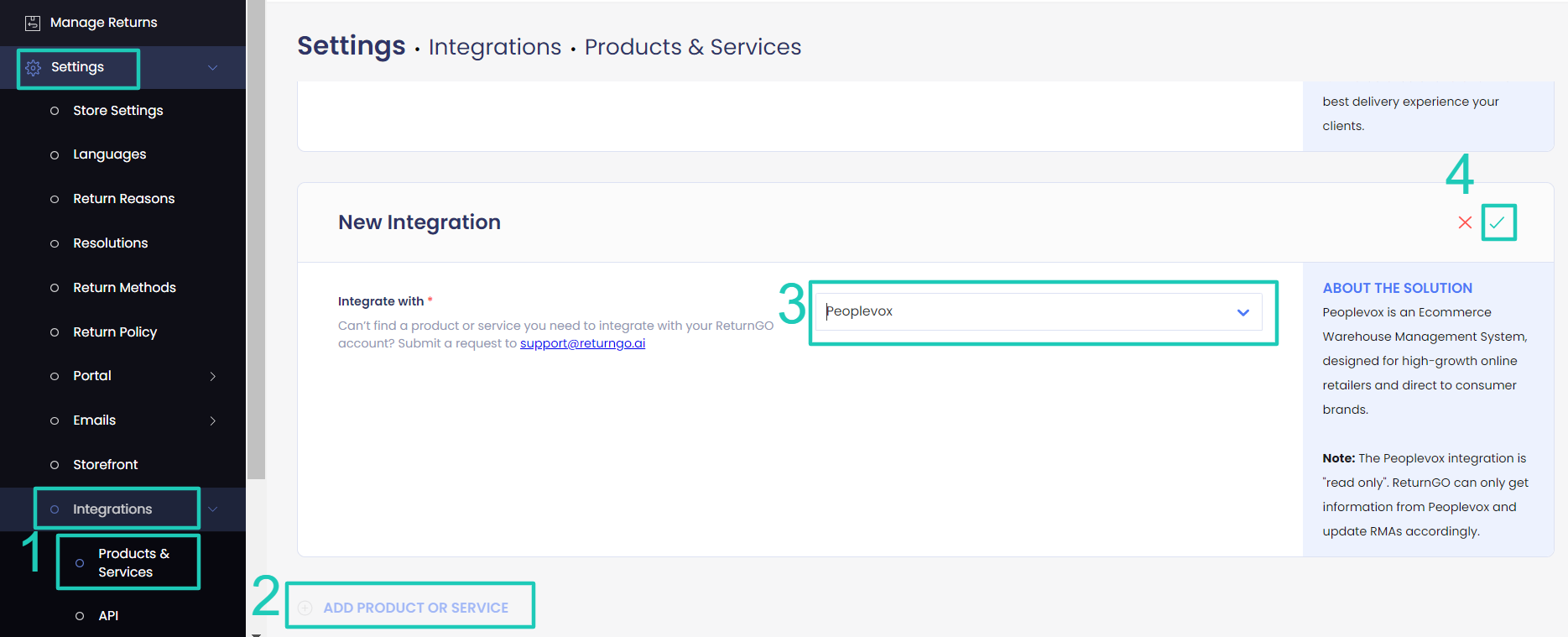 5. Enter your credentials.
6. Click
CONNECT.

Peoplevox-Related Issues
For Peoplevox-related issues, please contact Peoplevox customer support.
For any other issues, feel free to contact ReturnGO support through chat or email.