ReturnGO integrates with Stripe to enable you to use the Stripe checkout system as part of your portal flow when offering instant exchanges at no risk to your store.
Requirements
Linking Your Stripe Account to ReturnGO
To link your Stripe account to ReturnGO:
Click on +ADD PRODUCT OR SERVICE.
Choose Stripe from the drop-down list.
Click on the check mark.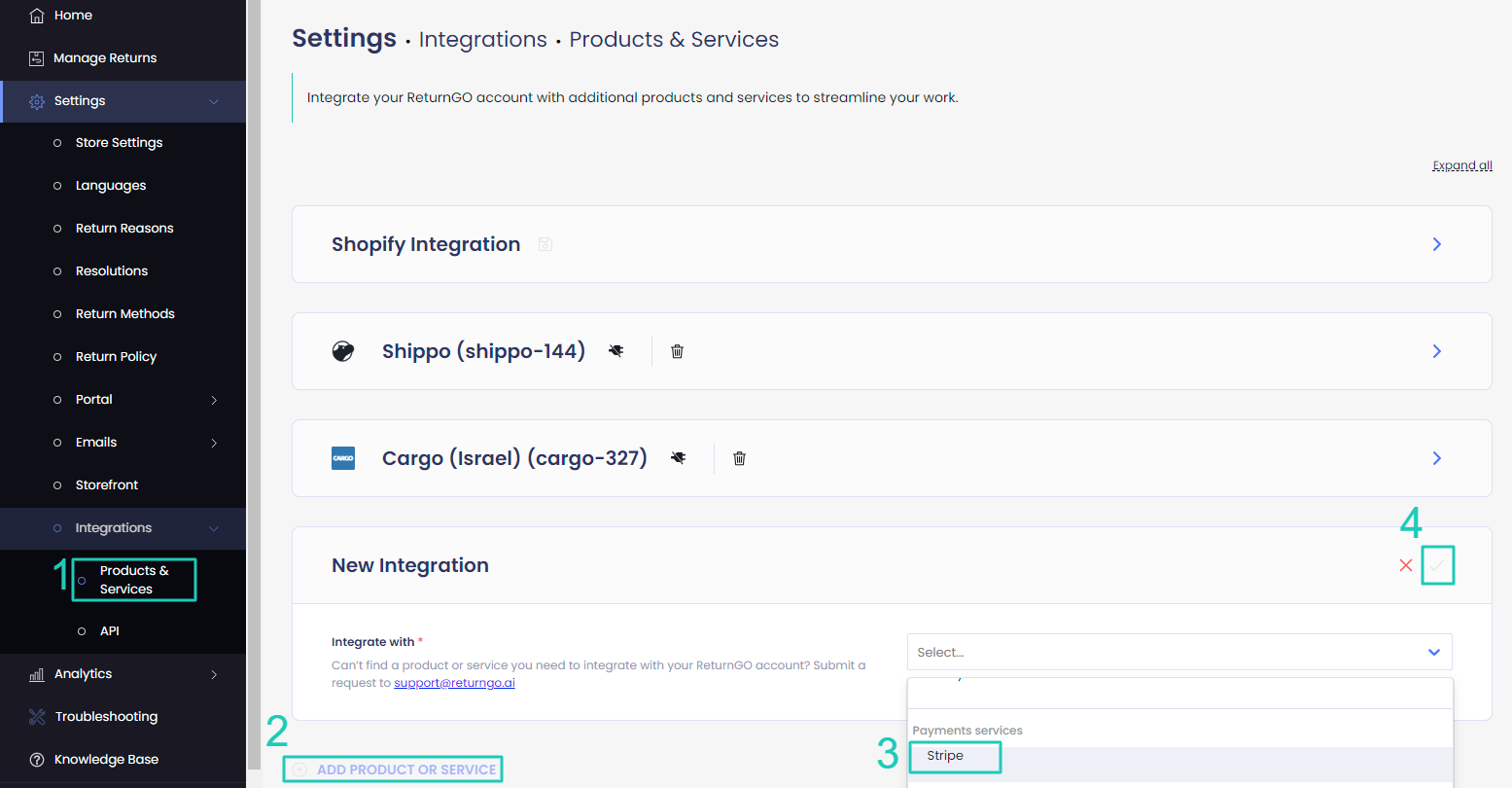 5. Click CONNECT.

6. Log in to your Stripe account or create a new one.
7. When creating a new Stripe account, you'll need to go to the Stripe dashboard and log in to the account you just created, then go back to ReturnGO and connect the integration with steps 1-6 again.
Troubleshooting the Integration
For Stripe-related issues, please contact Stripe customer support.
For any other issues, feel free to contact ReturnGO support through chat or email.