The QR Codes feature is an extension of the service that shipping carriers offer for generating return labels.
Through this feature, customers don't have to print the return label for shipping back returned items. The customer can simply scan the QR code at the carrier's office, and the clerk will handle the rest.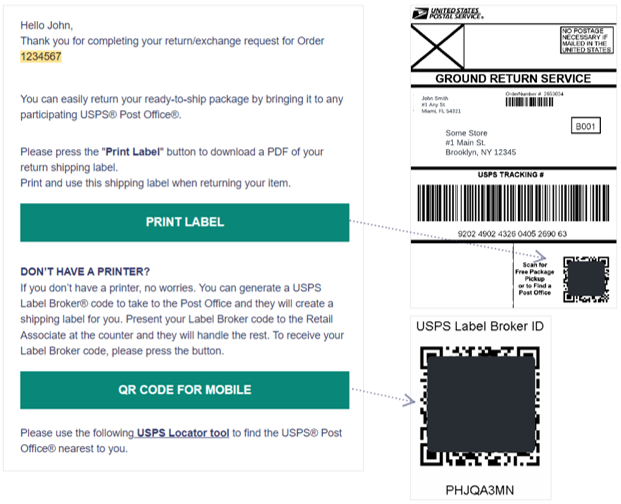 What are the requirements for the QR Codes feature?
The QR Codes feature is available in all current subscription plans.
This feature only applies to return methods that are of the ship with pre-paid label type.
ReturnGO only supports this feature through certain integrations, including Royal Mail, Canada Post, and USPS.
ReturnGO enables this feature by request.
Reach out to ReturnGO Support through chat or email to enable the QR Codes feature.
Is further configuration needed for the QR Codes?
Once enabled, the QR Codes feature does not need further action.